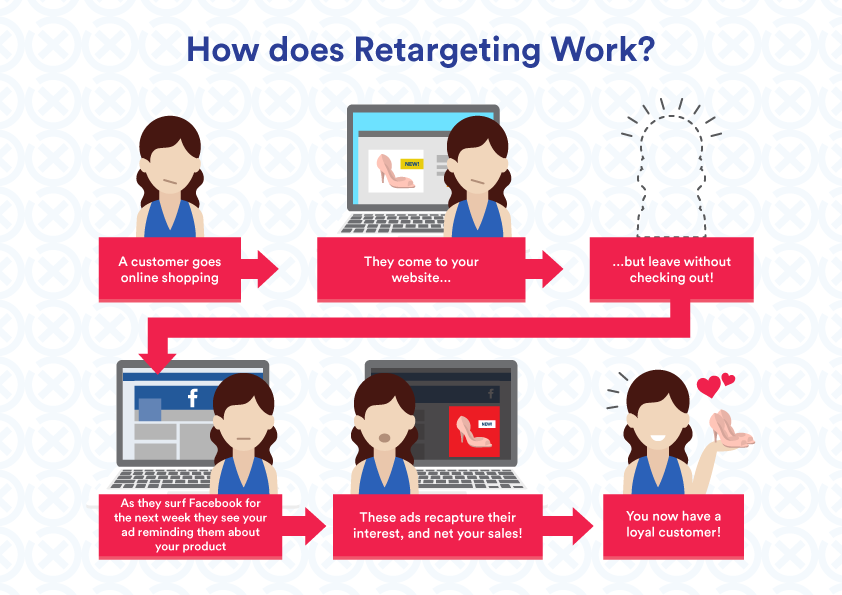 By now most companies are aware of Retargeting and many are running campaigns on both Google & Facebook. In fact 65% of companies report that they plan to double their investment in Retargeting in 2019. However Retargeting is so much more than the simple – Customer didn't purchase Nikes from your website, so chase them around their web browsing for the next month showing them that pair of Nikes in hope they'll return to buy them. Now there are so many different ways to reconnect with that potential customer and turn them into a loyal brand advocate.
Here's some powerful statistics that give you a quick overview of how important retargeting is;
- 98% of customers will leave your website without purchasing
– 85% of businesses have no way of connecting with that customer again
– Conversion rates from retargeted traffic are 5-10x higher than new traffic
What is just as important as your retargeting, is WHAT you are retargeting with. For many visitors to your website this is their first interaction with your brand or product so it's not surprising that they don't buy straight away. Most purchases will require five or more touch points before a conversion takes place, which makes having the right customer journey strategy so important! We suggest using multi touch points across both Facebook & Instagram to educate and influence this customer before returning them to your website.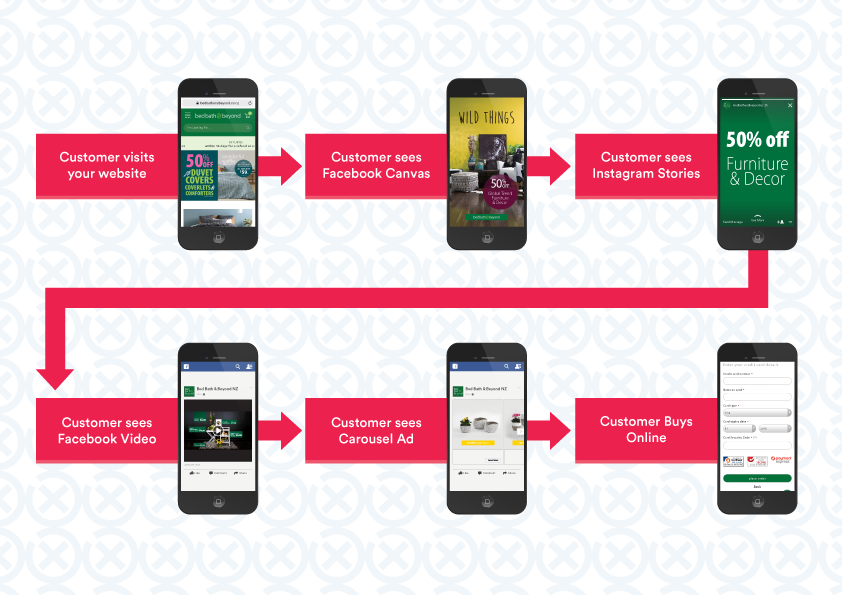 Typically a lot of retargeting campaigns will simply show the potential customer your product in a Display Ad again and again with the potential downside of annoying them away. By utilising the many different creative options, you not only educate your customer but also engage them and turn that desire into a purchase.
It's also important to also stress that the retargeting journey can start from many different sources rather than just simply your website. Below shows the ones we recommend and see the most success from.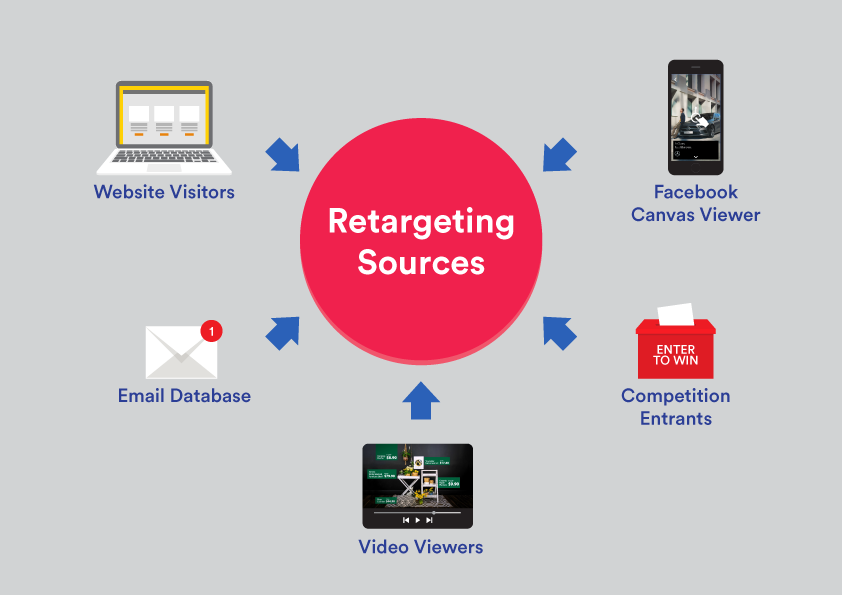 Get in touch today to find out how Curve Social can help plan a Retargeting Campaign for your business.
Australian Office – 1300 98 94 99
NZ Office – 09 482 1696
Or send us an online enquiry through our website below;