We've recently been trialling Instagram Stories campaigns for clients with some phenomenal results. This ad format is the only ad across Instagram and Facebook which offers a full screen immersive experience meaning there is nothing but your brand front and centre. These ad units are primarily used for brand based messages but also offer a click through option which adds the option of pushing users through to your website to learn more.
Instagram Stories show at the top of the Instagram feed as seen below;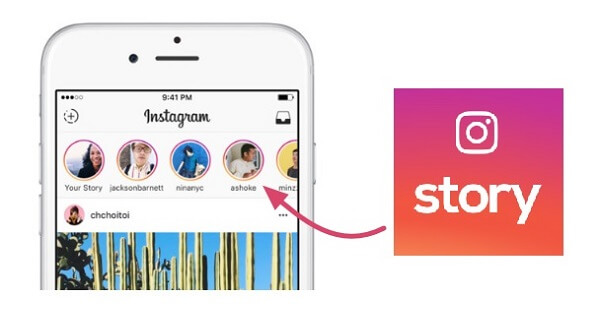 Once the user clicks through to their friends stories, they will see an advert every so often pop up. The Stories ads can take the format of a photo, slideshow or video and we recommend designing the content specifically for this ad type as normal video won't transfer across well. The message needs to be short, sharp and catch the users attention.
STATIC IMAGE AD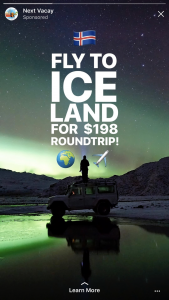 VIDEO AD (Autoplays in full screen)
All the same powerful Facebook targeting options are available and being such a new format the field is wide open without the crowded competition like other ad units. Get in touch today to find out how Curve Social can help get your brand in front of the millions of daily Instagram users this week!
Australian Office – 1300 98 94 99
NZ Office – 09 482 1696
Or send us an online enquiry through our website below;
️ www.curvesocial.com.au

 www.curvesocial.co.nz